Feingold Kindly Asks for Apology
Milwaukee/New York - The Junior Senator from Wisconsin, Russ Feingold, appeared as the guest live via satellite on last nights The Daily Show with Jon Stewart. Senator Feingold used this forum to kindly ask for an apology from President Bush for wrecking the Senate mountain bike.

October 25, 2001 Senator Feingold made the bold move of asking the Senate gym to stock a mountain bike to be shared among the Senate for fitness and recreational purposes. There was quite an opposition to the proposal, as he was the only one riding mountain bikes in the Senate at the time. Regardless, Feingold was able to get his mountain bike, despite the fact that there was no one else asking for one.

As years went by the popularity of mountain biking began to increase, with greater demand amongst his Democratic colleagues. By late 2005 nearly half the Senate was using the mountain bike on a regular basis, and promoting the fitness of biking to their constituents back home.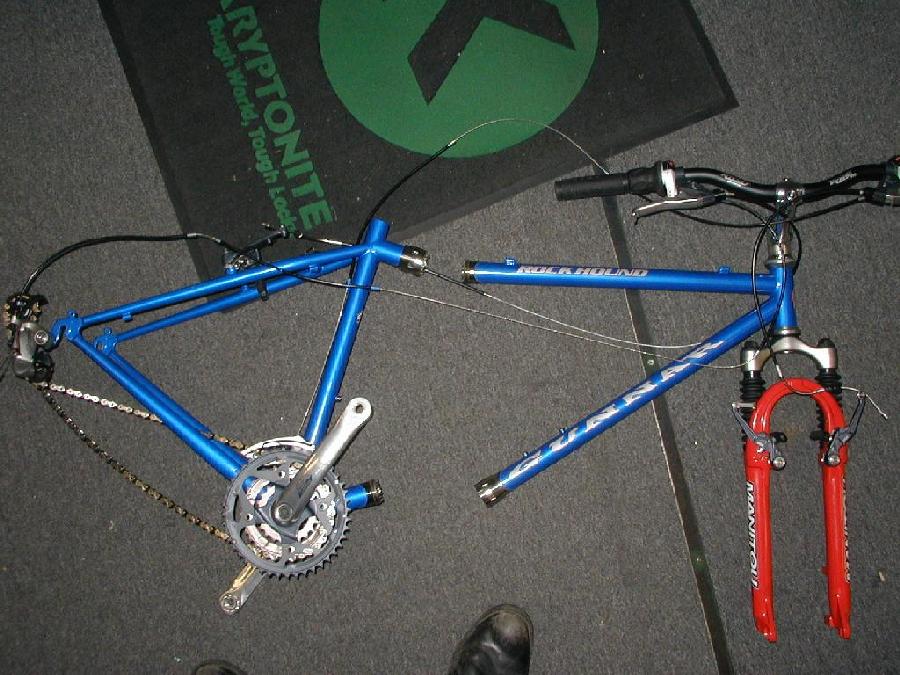 December of 2005 it was discovered that President Bush had been using the Senate mountain bike without telling any of the Senators, ignoring the fact that the mountain bike was meant exclusively for Senators. When the story broke the President was defiant, telling the press that he was the President and therefore he could do what he wanted with the mountain bike.

Early 2006 the President's fortune took a turn for the worse. While out riding the bike he accidentally crashed into a telephone pole, causing serious damage to the bike. Feingold has been visibly upset about the bike he first started talking about in 2001, which now requires serious repairs. Last night on The Daily Show, Feingold formally asked the President for an apology.


Within minutes of Feingold asking the president to say he was sorry, Cheney and others began appearing on Sunday morning talk shows that were forced to air at 11:30 pm Wednesday night. Right wing bloggers threw a collective fit online.

Republicans are claiming that the President did not do anything wrong and that it really is no big deal that the President rode the bike into a pole. They have called Feingold's request for apology outrageous and overreaching, pegging all his supporters as "liberal moonbats."

Interestingly, the first polls have begun to appear this morning after Feingold's request for apology. American's appear to favor an apology from the President by a 46 to 43 margin. Despite the fact that more American's favor apology, the right wing has continued their blitz to call these 46% of Americans "liberal moonbats" and completely ignoring all the polls indicating their position is actually of the minority.